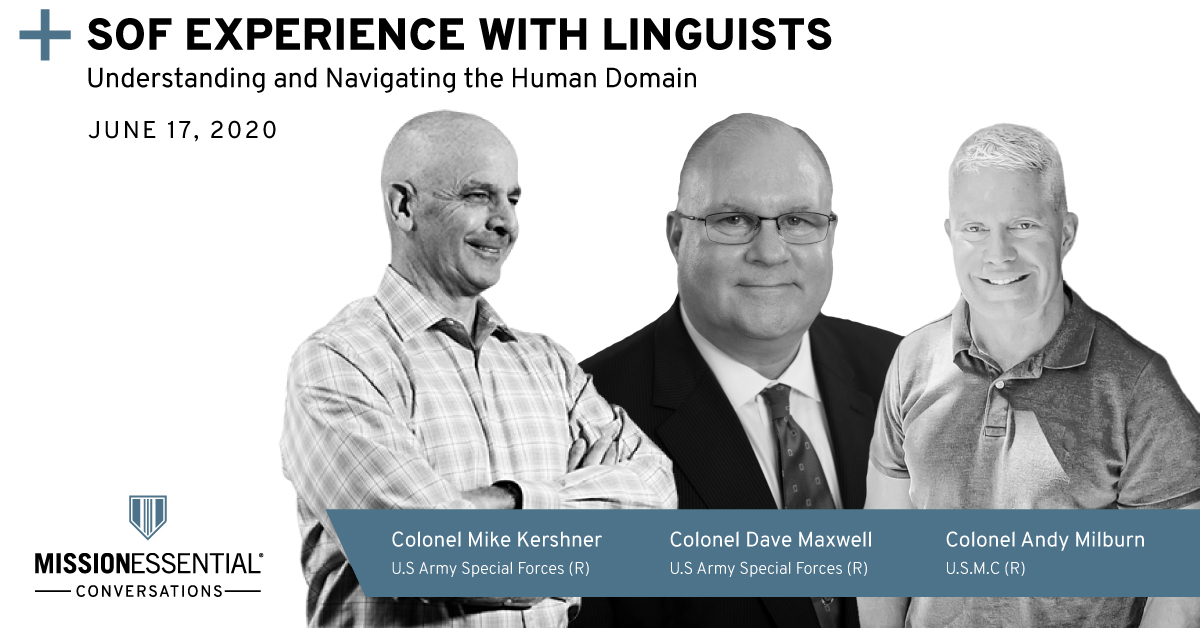 SOF Experience with Linguists Livestream
Mission Essential is hosting a virtual panel moderated by Colonel Mike Kershner, U.S Army Special Forces (R), and joined by panelists Colonel Andy Milburn, USMC (R), and Colonel Dave Maxwell U.S. Army Special Forces (R). The group will discuss in-depth cultural intelligence, understanding the human element in linguistics, and many other topics vital to special operations today.
This conversation was prerecorded on June 5, 2020.
The session will be livestreamed on YouTube Wednesday, June 17, 2020.